Original comedy and
artistic juggling
since 2011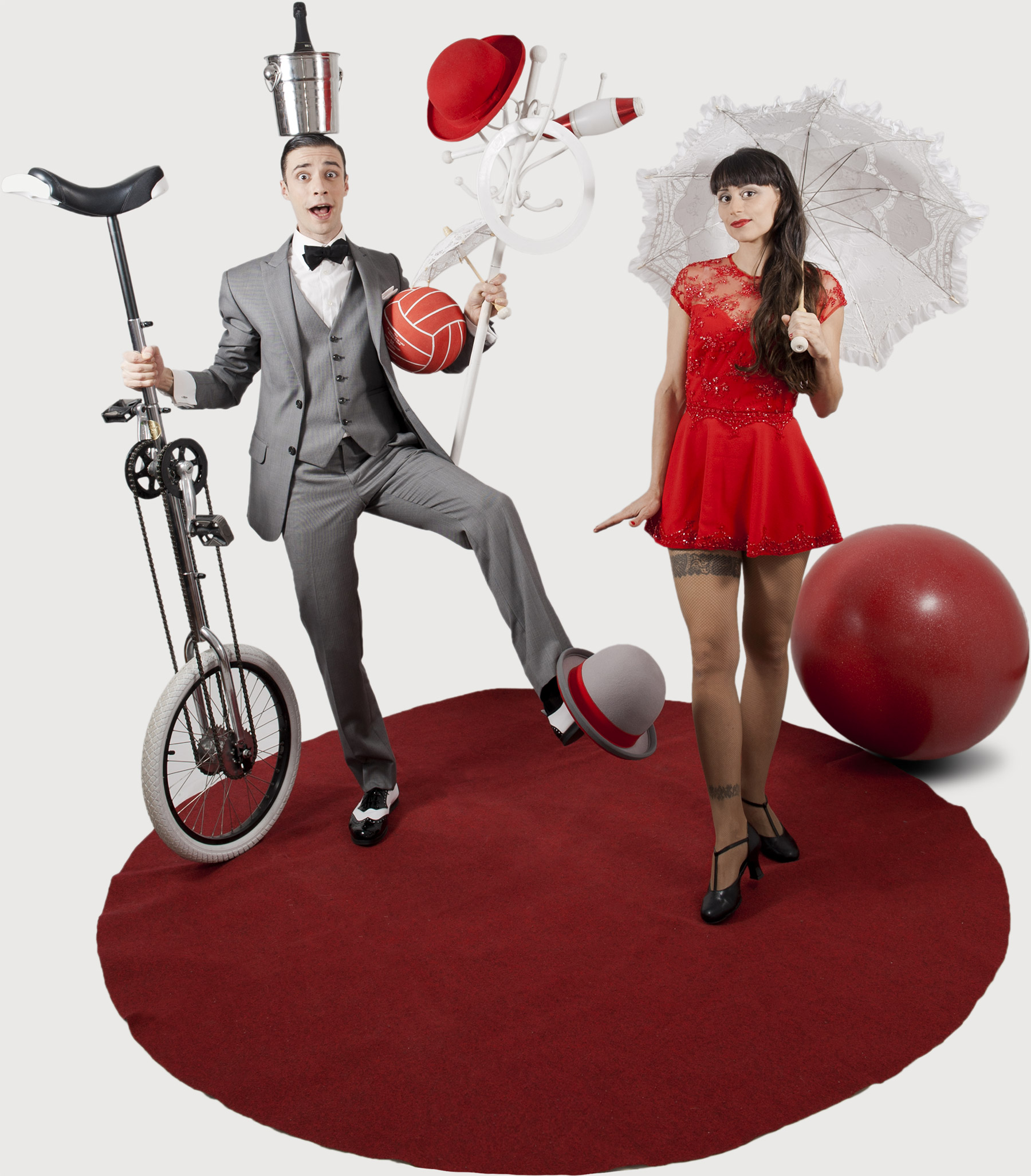 Circus Follies
Circus Follies is an original artistic project unique in the world conceived and developed over the years by Jacopo Candeloro and Flor Luludì. In these years they have chosen Circus Follies many national and international companies including:
Friedrichsbau Varietè Theater - Onda d'Urto Teatro - Circo e Dintorni - Unik Eventi - Nuart Luxury Events - Wakazoo Group - Sky tv - Rai1 - Reve Show - Giromatto Animazione - Santa Briganti - Saltimbanco Italiano - Petit Cabaret 1924 - Fondazione Devlata Bolli Circus - Atelier Saltim'banco - Scuola Nazionale di Circo - Finzioni Production - Emporio delle Arti - Circuba - Circo Nero - FG & P entARTainment - Teatro San Carlino e molti altri...THANKS
Japo & Luludì
Jacopo Candeloro (Rome, Italy) and Flor Luludì (Neuquen, Patagonia, Argentina) study and work in the world of contemporary circus since 2000, after years of training and ranks around the world meet in Rome in 2009 and since then they are a couple on stage and in life creating the company "Circus Follies". Together they performed in important contemporary circus and street theater festivals in Italy and Europe, including the United Arab Emirates, Jordan, Libano, Argentina and Cuba.
They have been guests in theaters and varieties, dinner shows and many events of national and international importance. In the 2017/2018 season they took part in "Circus Circus" produced by the prestigious Friedrichsbau Varieté Theater in Stuttgart in Germany, a show successfully replicated over 100 times. In the 2019 season they were chosen to form part of the cast of "STARNIGHT" Gran Galà of Burlesque & Variety, an FG & P entARTainment production.